Delivering performance – Dep Arts Ltd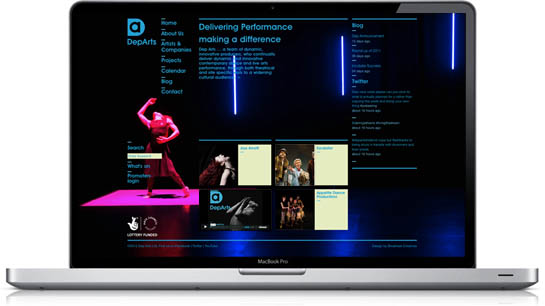 We are excited to launch our new website for Dep Arts Ltd, a Leeds-based dance production company which represents over twenty national and international  artists across the UK, Europe and worldwide.
To view the new site please click here www.departsltd.com
We were  approached to help  re-align their brand and current marketing materials to better reflect the growing stature and reach of their work.
They were keen to create an iconic symbol/ logo mark that could be quickly recognised and stand out within
its industry.